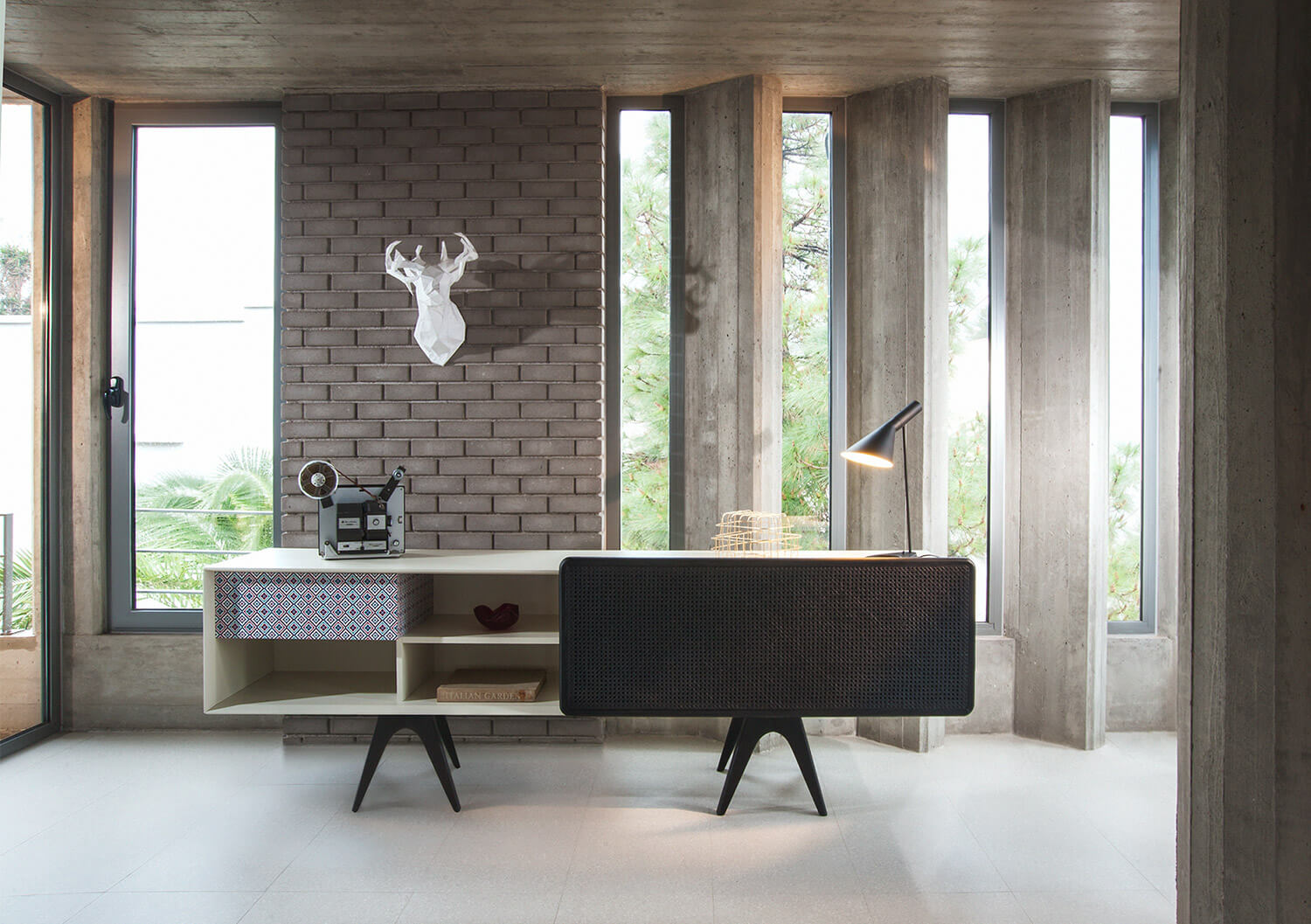 Bo-em A 003 Sideboard
Sideboard in various sizes with one big drop door and one drawer. The base consists of four legs.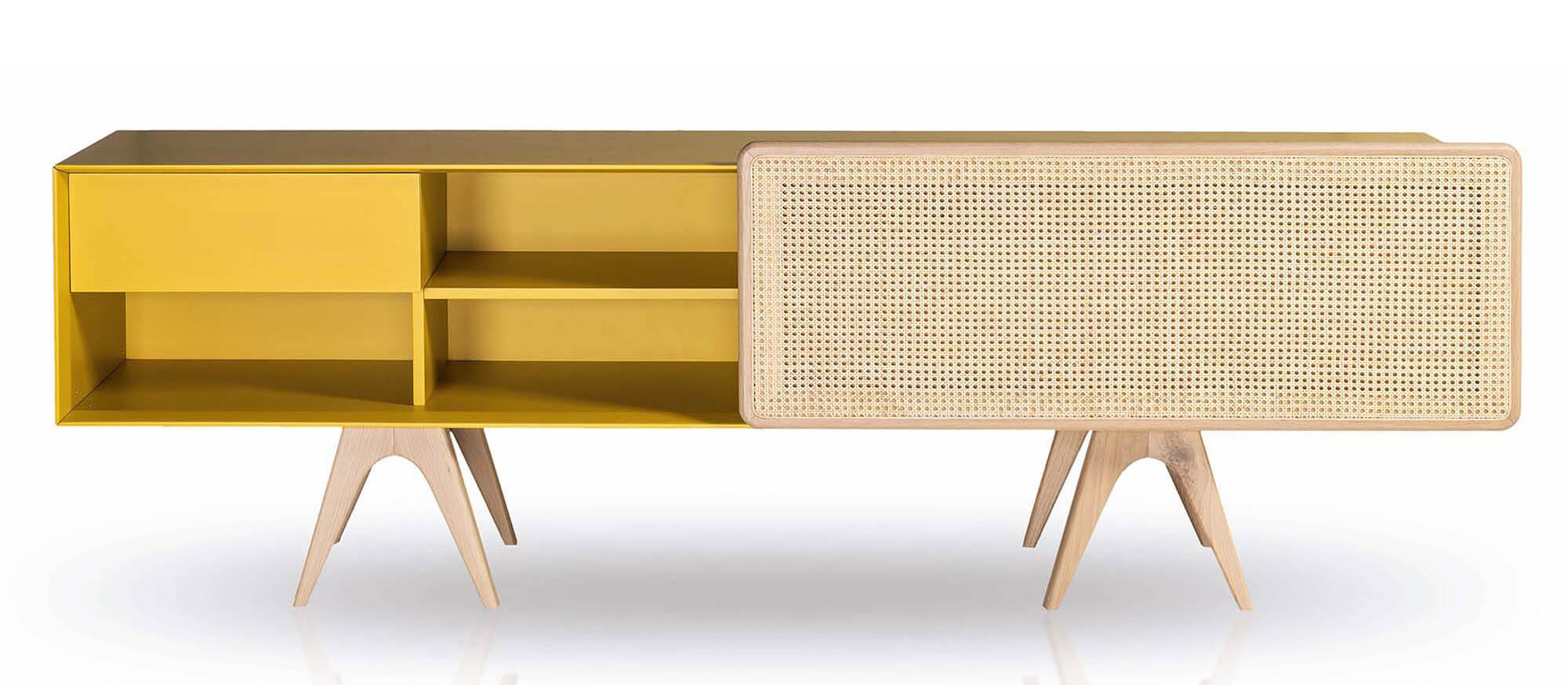 Bo-em A 003 sideboard in natural Vienna straw and mustard yellow lacquer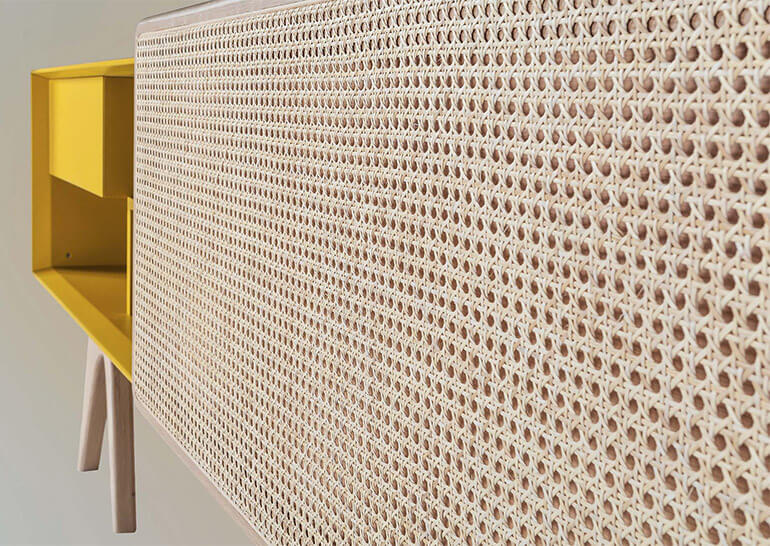 Detail of the Vienna straw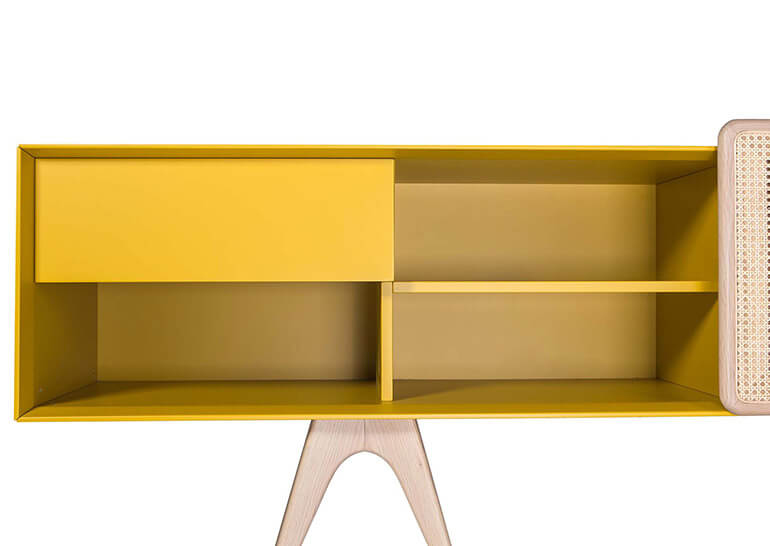 Detail of the bo-em a 003 sideboard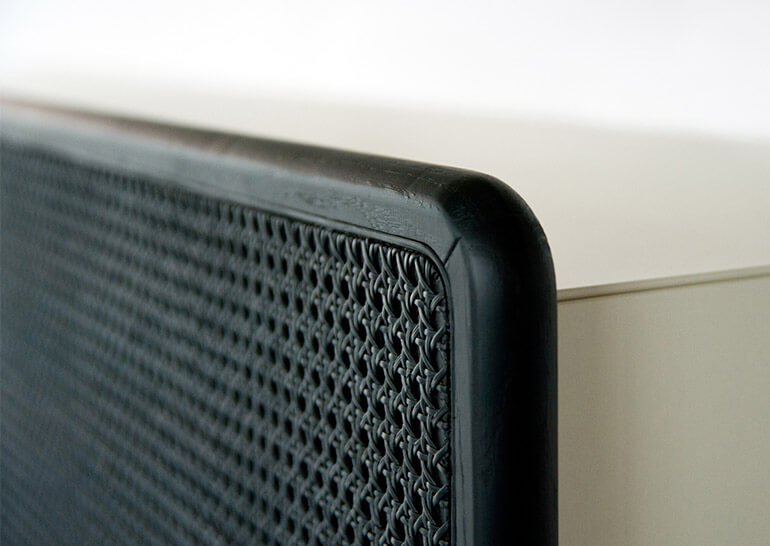 Detail of the big drop door in black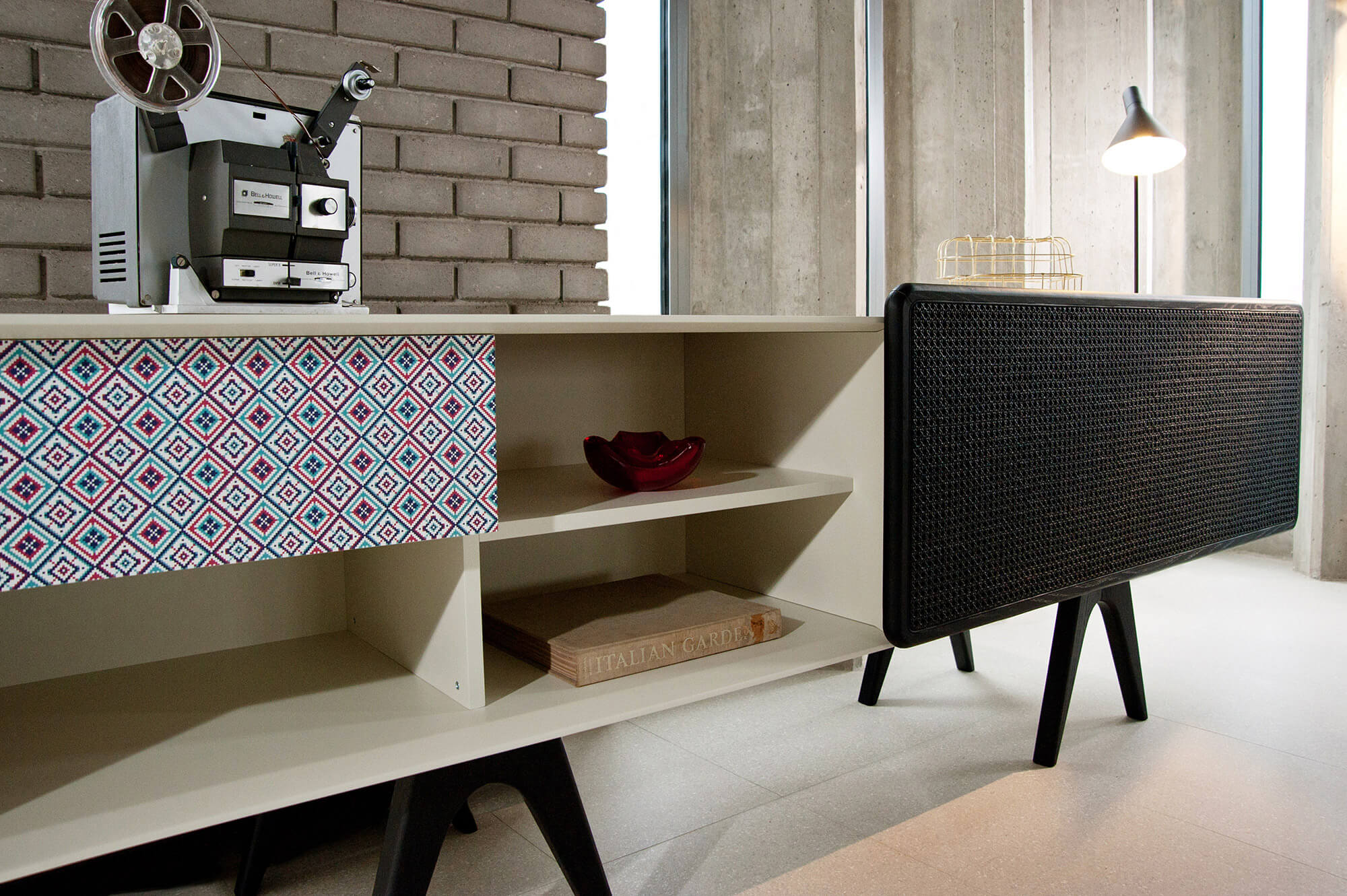 Bo-em a 003 sideboard with black Vienna straw and ethnic pattern
Lacquer
Lacquer finishes in different colours.
drag for more options
Actual product color may vary from the images shown. Every monitor or mobile display has a different capability to display colors, and every individual may see these colors differently. In addition, lighting conditions at the time the photo was taken can also affect an image's color.
Technical Specifications
The sideboard is available in various sizes with the cabinet always in lacquer. The big drop door protrudes 4,5cm on the top and the right part and has a wire mechanism. The drawer is push-pull and has the possibility to be in an ethnic pattern.
Available Sizes
240 cm X 52 cm X 75 cm

220 cm X 52 cm X 75 cm

200 cm X 52 cm X 75 cm

180 cm X 52 cm X 75 cm

L: 240cm
L: 220cm
L: 200cm
L: 180cm
Selected finishes: Body – xxx / Base: xxxx / Secondary: xxx • Size: 240cm